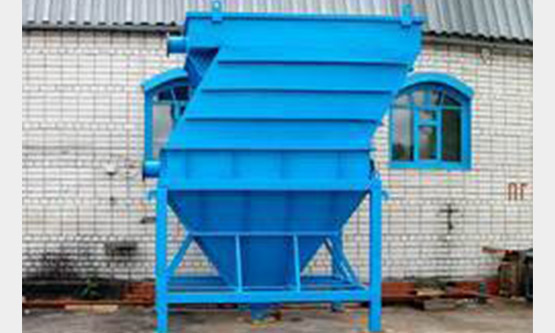 Tube settlers and parallel plates increase the settling capacity of circular clarifiers and/or rectangular sedimentation basins by reducing the vertical distance a floc particle must settle before agglomerating to form larger particles.

Tube settlers offer an inexpensive method of upgrading existing water treatment plant clarifiers and sedimentation basins to improve performance. They can also reduce the tankage/footprint required in new installations or improve the performance of existing settling basins by reducing the solids loading on downstream filters.
ADVANTAGE
Less filter backwashing equates to significant operating cost savings for both water and electricity.
New installations using tube settlers can be designed smaller because of increased flow capability.
Tube settlers increase allowable flow capacity by expanding settling capacity and increasing the solids removal rate in settling tanks.